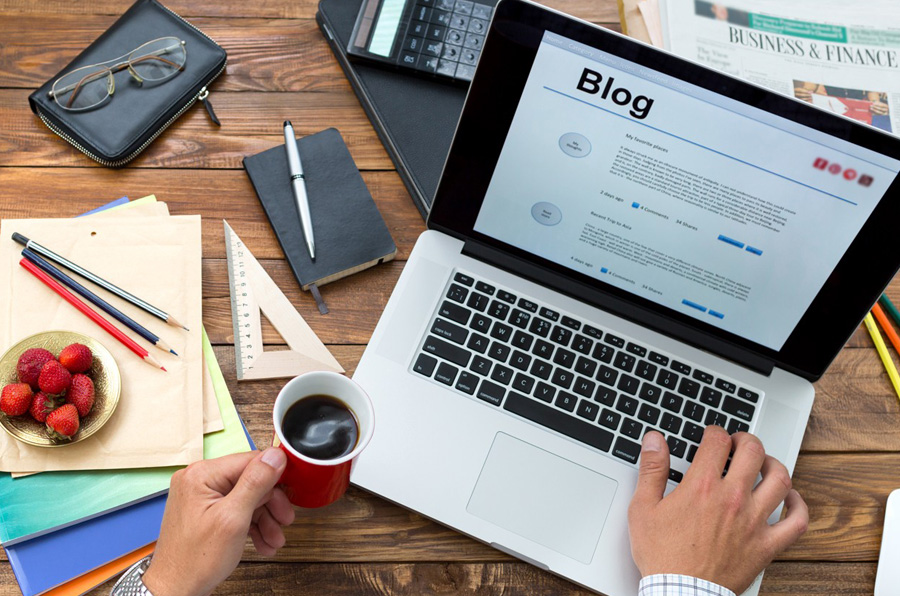 92% of online search traffic goes directly to search results on the first page of Google. If you want to reach page one search results, creating well-written and engaging content is not going to cut it. Focusing on writing SEO-driven, keyword rich content will not only attract website traffic but also the right kind of traffic.
To give you more insight on how to do this, we have listed the top 3 essentials for creating blogs that are engaging and SEO-friendly without having to sacrifice the user's experience.
Use highly-effective keywords – Google handles more than 40,000 search queries per second. If you want to outrank your competition you have to target keywords and phrases that are specific to your potential customers and what they may be searching to find you. Google Trends is a tool that gives you approximate search volume for popular keywords in your field or market. If you notice search volumes for certain key phrases or terms are progressively declining, you will know not to use those keywords for your marketing efforts or increasing trends.
You can also get keyword inspiration from your competitors. There are tools available to provide you with this kind of insight such as SEMRush. This allows you to enter a competitor and view the keywords they're ranking for as well as their ranking position and traffic received from those keywords. The most obvious keywords aren't always the best ones to target. It is common for users to search specific "long-tail" keywords, keyword phrases and frequently asked questions.
Long-tail keywords make up 70% of all online search traffic and can improve your SEO efforts if done correctly. Due to the high competition with shorter keywords, it is often more effective and gives you a better chance of ranking on page one of search results for the long-tail keywords. Long-tail keywords allow you to bring in higher quality website traffic that will more likely translate into actual customers.
Once you have established a list of the most relevant and valuable keywords, input them into keyword research tools such as Google Keyword Planner, Moz, Ubbersuggest and any others you may use. This allows you to see the monthly search volume for those keywords. Depending on the time of business you're in, it can be important to rank for the short-tail, high competition keywords. However, you should still try to optimize for a healthy number of long-tail keywords that have high search volumes and low competition.
Integrate Keywords Throughout Your Content – Once you have established a solid keyword list, it is time to create blogs that focus on these keywords. We recommend brainstorming blog topics that can engage your audience while also utilizing the relevant keywords on your list. When you write your blog, you should keep their motivations, challenges, and interests in mind to write the best possible articles.
Choosing a subject that will resonate with them on an emotional level in terms of needs, desires, and pains can really keep them engaged. While writing your blog, your selected keywords should be spread throughout the article.  Your primary keywords should be used in these specific sections of the blog:
Title
Headings and subheadings
URL (if possible)
Image alt text
Meta descriptions
Through the content
Remember your content needs a personalized touch, you're primarily writing for your target audience to read and enjoy. Avoid overusing any keywords in the text as this is considered 'keyword stuffing' and can lead to your website being penalized or banned on search engines as a result.
Aim to Create Longer Posts – You would think that shorter blog posts would be more appealing due to the age of short attention spans, however, search engines prefer more in-depth blog posts. The longer your blog post is, the greater the likelihood of it appearing on top search results for that subject. Longer blog articles rank higher and more easily for your target keywords.
The more content, the more clues search engines are able to pick up to discern the subject of the blog. We live in an age of skimming and headline readers, which makes it that much more important to create interesting and engaging content. Roughly 10-20% of readers reach the end of the post. However, you can combat this by creating readable blog articles that hook readers by using concise sentence and paragraph structures.
Keep each paragraph roughly 2 to 3 sentences at the maximum. Utilizing bulleted lists and catchy subheadings can also help grab the reader's attention. Blogs structured this way are far easier to read and less intimidating to readers that tend to scan.
If you are looking to rank your blogs on the top page on search engines like Google, Bing, and Yahoo, your primary focus should be to create content that appeals to both users and search engines alike. When you optimize your blogs for both, you will earn higher rankings and bring in more qualified traffic to your website and help increase your conversion rates.